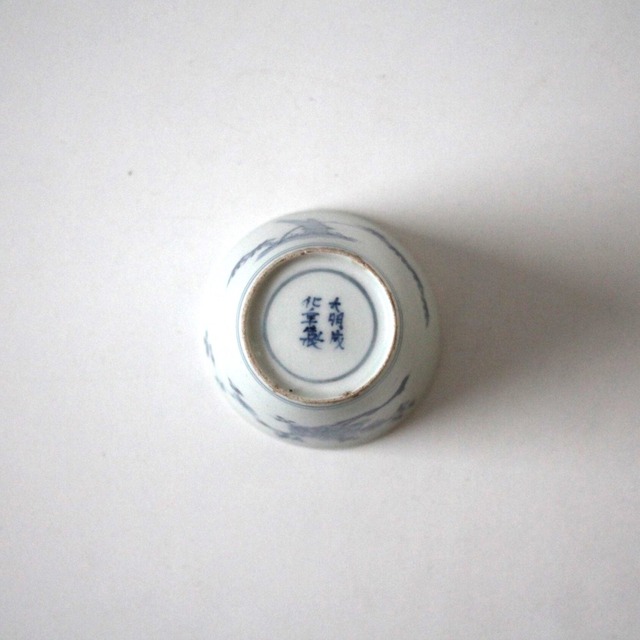 小さな欠けのある古伊万里染付歳寒二雅(竹梅)文猪口 d7.1cm Minor Chipped Imari Blue and White Cup, Design of Two Beauties in Winter (Bamboo and Plum Blossoms) 18th C
¥16,000 tax included
the last one
*Earliest delivery date is 10/5(Thu) (may require more days depending on delivery address).
Shipping fee is not included. More information.
竹と梅とで「歳寒二雅」
描かれた図とともに、猪口の造形そのものにも気品(雅)を感じます。

手取りもよく、日々のうつわとしてご愛用いただければ幸いです。

状態:口縁に極小ホツ、小さな釉切れ。
口径 7.1cm
高さ 5.8cm
容量 約120ml
重さ 約72g

磁器
日本・有田
江戸時代中期 18世紀

A charming blue and white cup with design of Two Beauties in Winter, or bamboo and plum blossoms.

Porcelain
Arita, Japan
Middle Edo. 18th C

Condition : A minor chip on the rim.
d7.1cm 
h5.8cm

We ship worldwide. Please contact us for overseas shipping.
(We might be able to offer better shipping charge.)
Add to Like via app
Reviews

(2)

Shipping method / fee

Payment method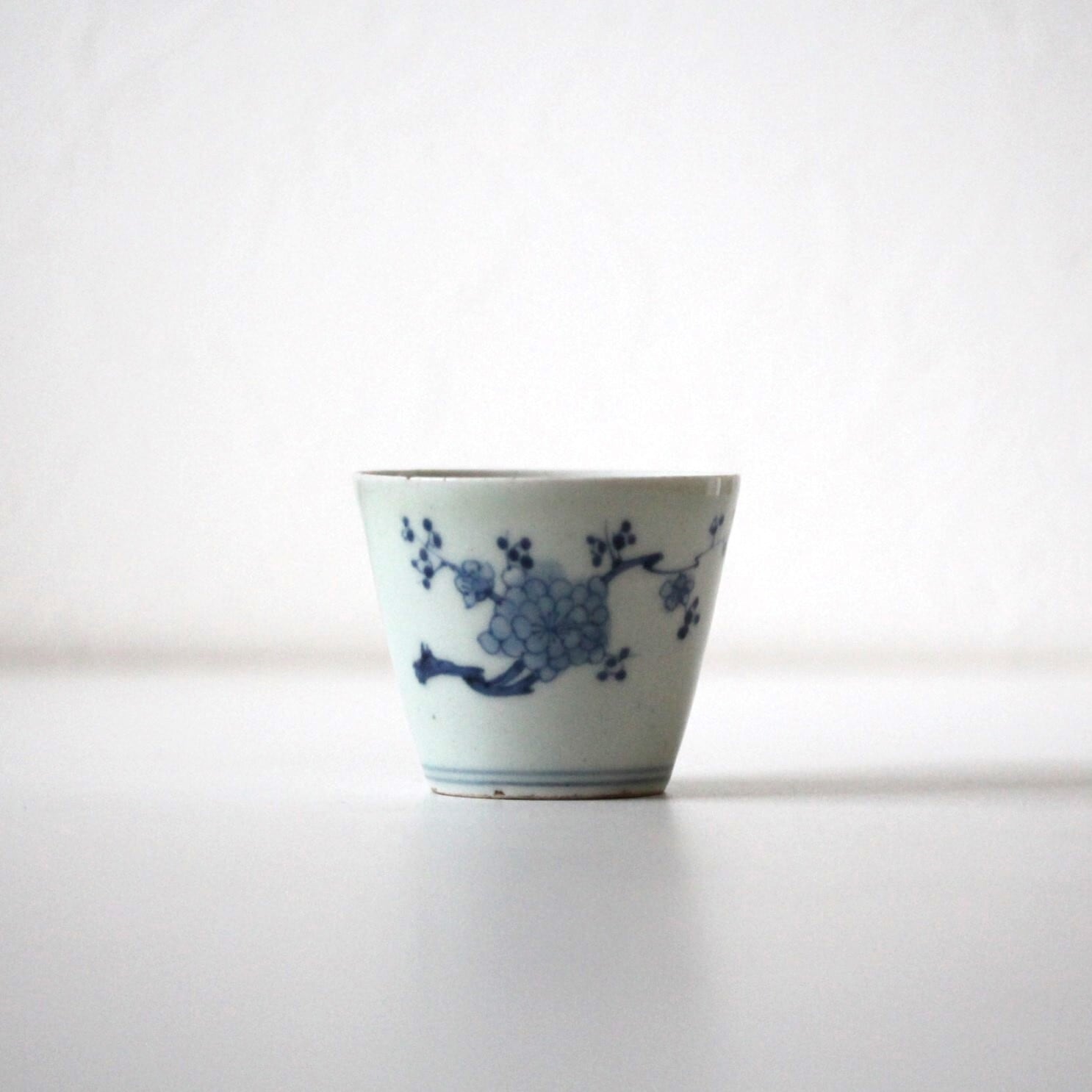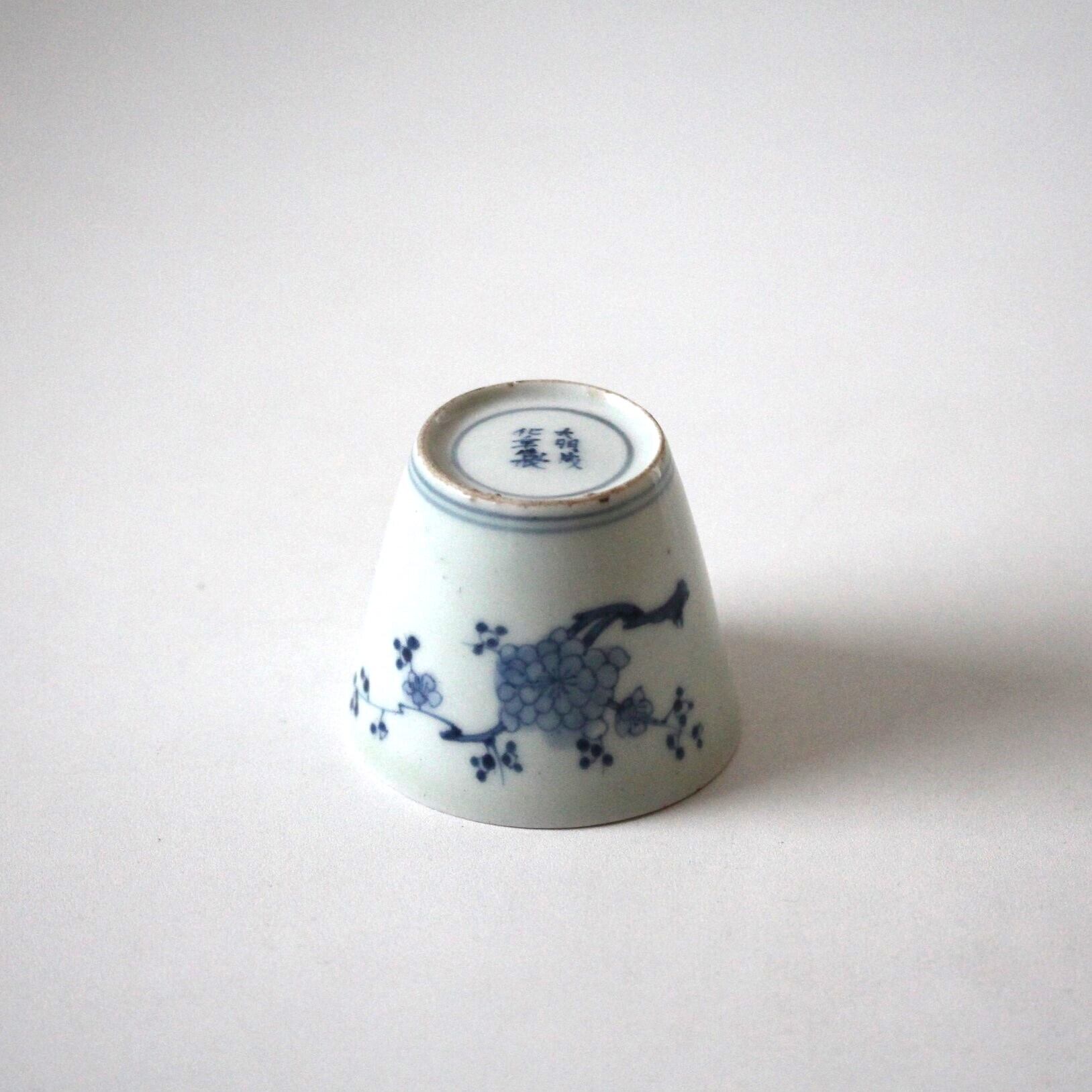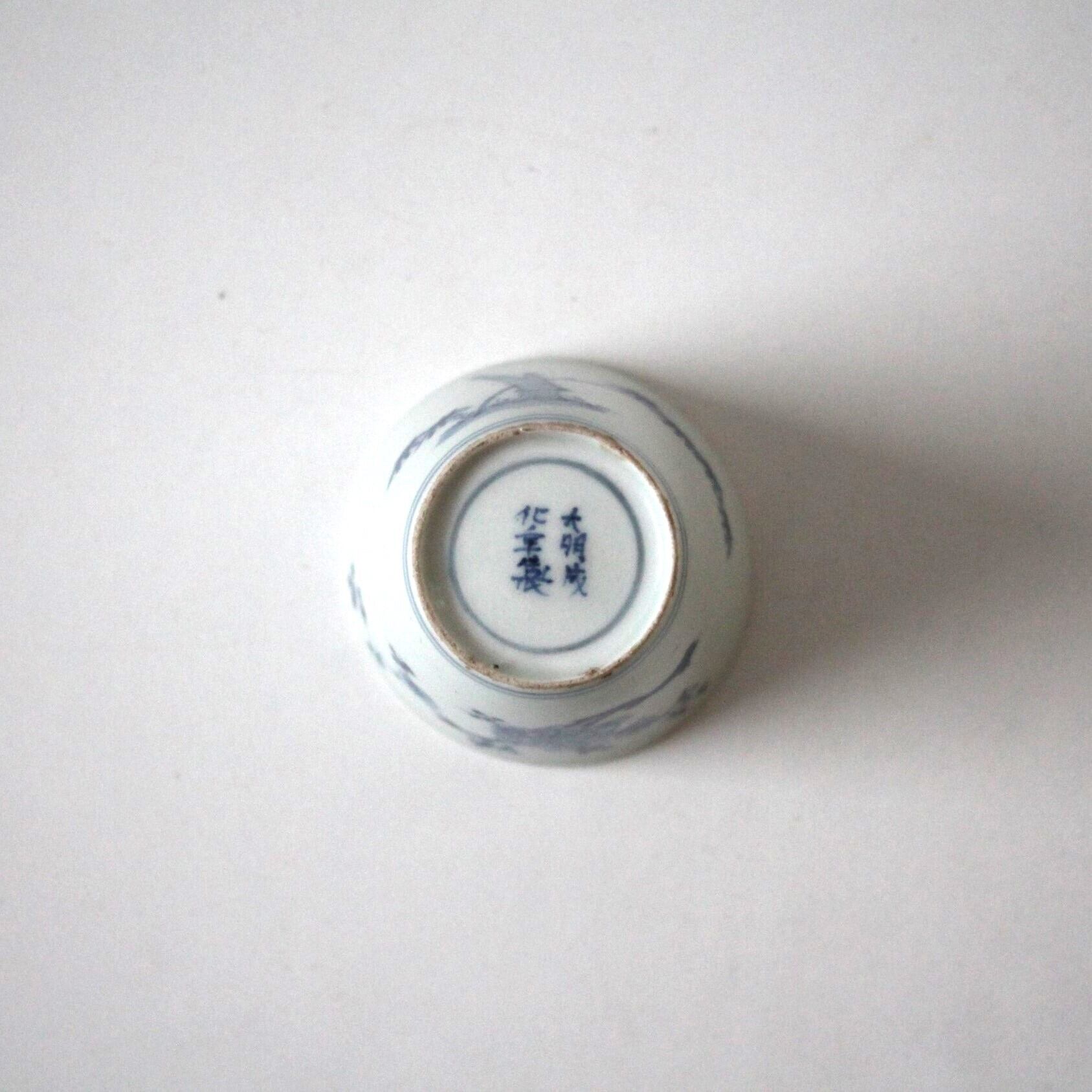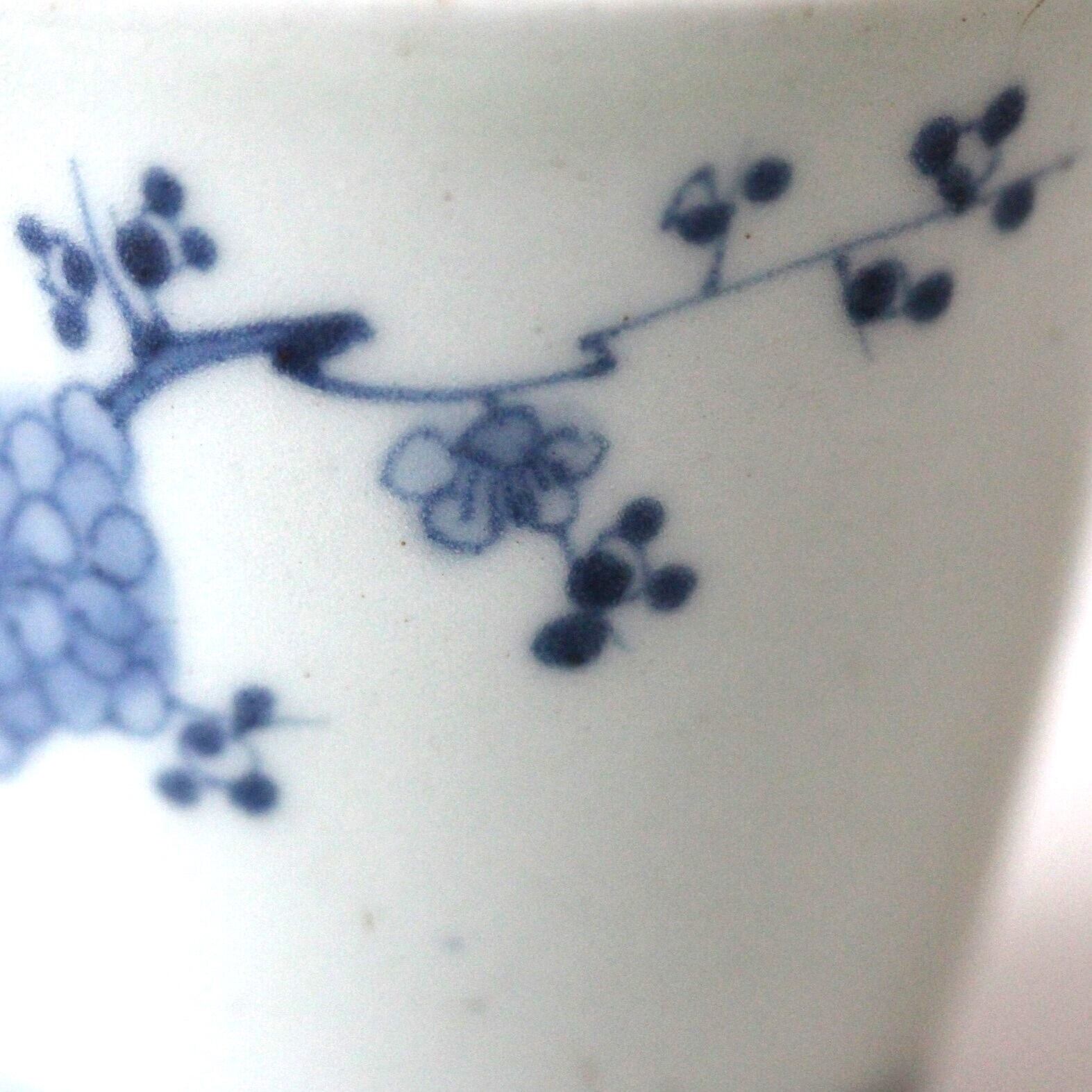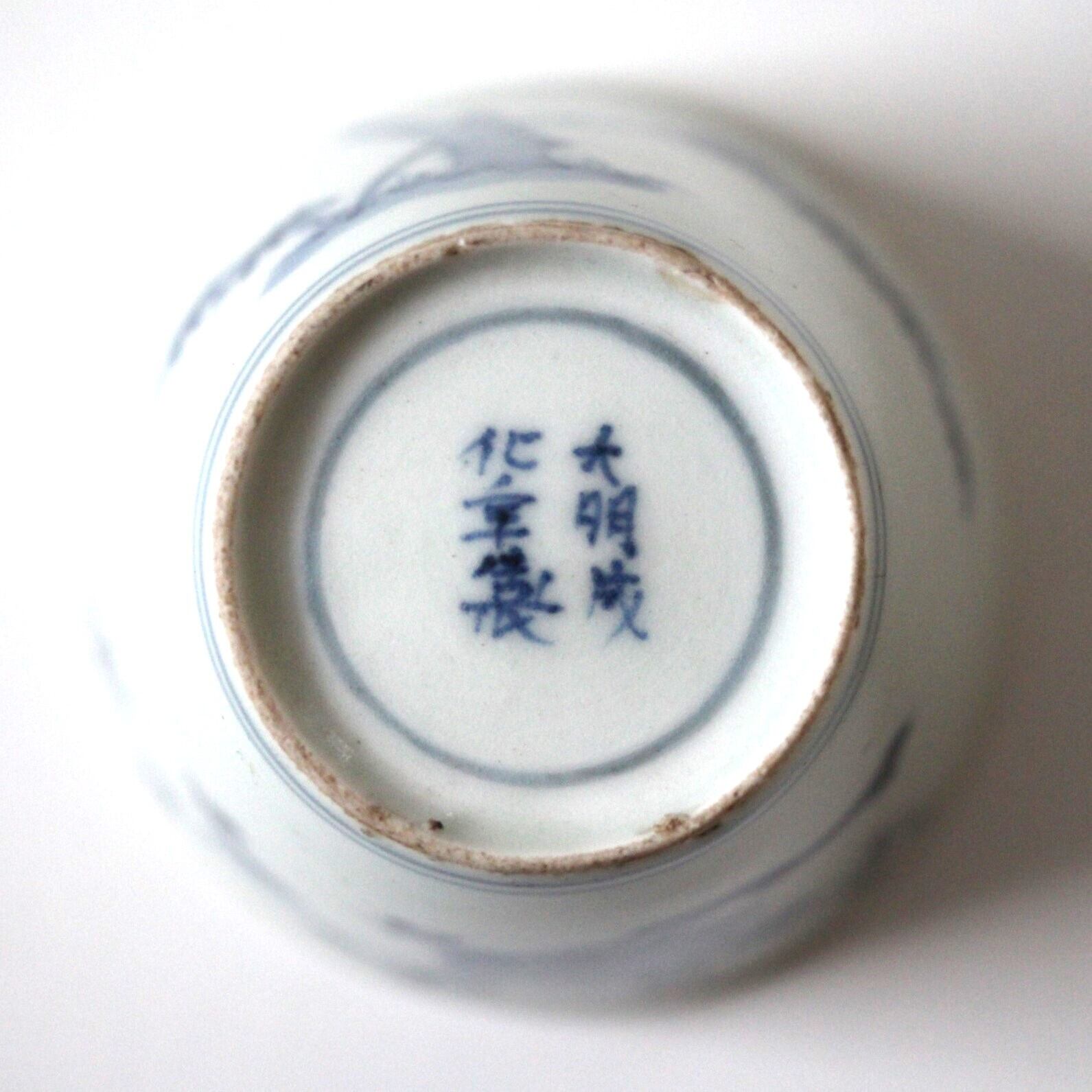 Credit Card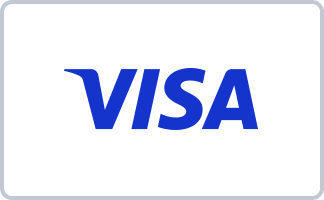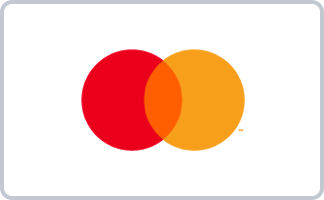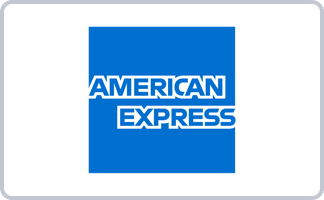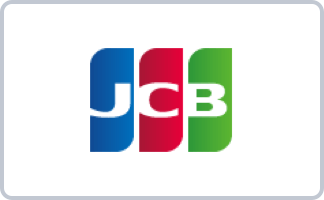 Amazon Pay

Make a payment using the credit card information or Amazon gift card registered in your Amazon account.

Post Pay(Pay ID)

Make your purchase using the Pay ID app to buy now and pay later. The payment must be made at a convenience store by the deadline.
Post pay fees : ¥350
Post pay

商品とは別で代金お支払いのための請求書が送られます。記載のお支払期限日までに最寄りのコンビニで代金をお支払いください。後払い決済「ミライバライ」規約はこちら
※ご利用者が未成年の場合は、父親や母親などの法定代理人から利用に対する同意を得たのちにご利用ください。
Post pay fees : ¥360
Convenience Store Payment/Pay-easy

Customers who have ordered by convenience store payment/Pay-easy payment will receive the receipt number, biller ID and confirmation number by e-mail. Payment fees (300 yen) will be charged to customers.
Post pay fees : ¥360
Bank Transfer

Payment detail (bank account) will be sent by an e-mail.
When paying by bank transfer, the buyer will be responsible for bank transfer fees.
Post pay fees : ¥360
d-Barai

You can pay together with your mobile docomo's phone charges or from your d-Barai balance. Also, you can earn and use d-points.
Post pay fees : ¥300
au Kantan Kessai (Easy Payment)

au/UQ mobileの月々の通信料金と合算してお支払いいただけます。詳しくはこちらをご覧ください。
Post pay fees : ¥300
Softbank Matomete Shiharai / Ymobile Matomete Shiharai

It is able to pay for goods and services purchased via smartphone or PC together with monthly phone bill of Softbank.
Post pay fees : ¥300
PayPal

With just an ID and password, you can easily and securely pay with a credit card. New registration is free. There is no transfer fee even when paying from a bank account. Click here for more information about PayPal.

The shipping fee for this item varies by the shipping method. Customers can choose the shipping method at time of purchase.
ヤマト宅急便(60サイズ)
Hokkaido ¥1,300

Aomori ¥910

Iwate ¥910

Miyagi ¥780

Akita ¥910

Yamagata ¥780

Fukushima ¥780

Ibaraki ¥670

Tochigi ¥670

Gumma ¥670

Saitama ¥670

Chiba ¥670

Tokyo ¥670

Kanagawa ¥670

Yamanashi ¥670

Niigata ¥670

Nagano ¥670

Toyama ¥670

Ishikawa ¥670

Fukui ¥670

Gifu ¥670

Shizuoka ¥670

Aichi ¥670

Mie ¥670

Shiga ¥670

Kyoto ¥670

Osaka ¥670

Hyogo ¥670

Nara ¥670

Wakayama ¥670

Tottori ¥780

Shimane ¥780

Okayama ¥780

Hiroshima ¥780

Yamaguchi ¥780

Tokushima ¥780

Kagawa ¥780

Ehime ¥780

Kochi ¥780

Fukuoka ¥910

Saga ¥910

Nagasaki ¥910

Kumamoto ¥910

Oita ¥910

Miyazaki ¥910

Kagoshima ¥910

Okinawa ¥1,300
ヤマト宅急便(80サイズ)
Hokkaido ¥1,580

Aomori ¥1,200

Iwate ¥1,200

Miyagi ¥1,060

Akita ¥1,200

Yamagata ¥1,060

Fukushima ¥1,060

Ibaraki ¥940

Tochigi ¥940

Gumma ¥940

Saitama ¥940

Chiba ¥940

Tokyo ¥940

Kanagawa ¥940

Yamanashi ¥940

Niigata ¥940

Nagano ¥940

Toyama ¥940

Ishikawa ¥940

Fukui ¥940

Gifu ¥940

Shizuoka ¥940

Aichi ¥940

Mie ¥940

Shiga ¥940

Kyoto ¥940

Osaka ¥940

Hyogo ¥940

Nara ¥940

Wakayama ¥940

Tottori ¥1,060

Shimane ¥1,060

Okayama ¥1,060

Hiroshima ¥1,060

Yamaguchi ¥1,060

Tokushima ¥1,060

Kagawa ¥1,060

Ehime ¥1,060

Kochi ¥1,060

Fukuoka ¥1,200

Saga ¥1,200

Nagasaki ¥1,200

Kumamoto ¥1,200

Oita ¥1,200

Miyazaki ¥1,200

Kagoshima ¥1,200

Okinawa ¥1,890
The shipping fee for this item varies by the shipping method. Customers can choose the shipping method at time of purchase.
EMS(~500g)
By EMS or by other means.
Afghanistan ¥90,000

Bangladesh ¥3,500

Bhutan ¥1,500

Brunei ¥2,500

Cambodia ¥2,500

China ¥1,500

Guam ¥3,000

Hong Kong ¥1,500

India ¥3,000

Indonesia ¥1,500

Laos ¥2,500

Macao ¥1,500

Malaysia ¥1,500

Maldives ¥1,500

Marshall Islands ¥2,500

Micronesia, Federated States Of ¥3,500

Mongolia ¥2,500

Myanmar ¥90,000

Nepal ¥1,500

North Korea ¥90,000

Northern Mariana Islands ¥90,000

Pakistan ¥1,500

Palau ¥3,500

Philippines ¥1,500

Singapore ¥1,500

South Korea ¥1,500

Sri Lanka ¥1,500

Taiwan ¥1,500

Thailand ¥1,500

Timor Leste ¥3,500

Vietnam ¥1,500

Australia ¥3,000

Christmas Island ¥90,000

Cocos (Keeling) Islands ¥90,000

Cook Islands ¥3,000

Fiji ¥3,500

French Polynesia ¥90,000

Kiribati ¥3,500

Nauru ¥90,000

New Caledonia ¥3,500

New Zealand ¥3,000

Niue ¥90,000

Norfolk Island ¥90,000

Papua New Guinea ¥3,500

Pitcairn ¥90,000

Samoa ¥3,500

Solomon Islands ¥3,500

Tonga ¥3,500

Tuvalu ¥3,500

Vanuatu ¥3,500

Wallis and Futuna ¥90,000

American Samoa ¥3,500

Anguilla ¥3,500

Antigua and Barbuda ¥3,500

Aruba ¥3,500

Bahamas ¥3,500

Barbados ¥3,500

Belize ¥3,500

Bonaire, Sint Eustatius and Saba ¥90,000

Canada ¥3,000

Cayman Islands ¥3,500

Costa Rica ¥3,500

Cuba ¥90,000

Dominica ¥3,500

Dominican Republic ¥3,500

El Salvador ¥3,500

Grenada ¥3,500

Guadeloupe ¥3,500

Guatemala ¥3,500

Haiti ¥3,500

Honduras ¥3,500

Jamaica ¥3,500

Martinique ¥3,000

Mexico ¥3,000

Montserrat ¥3,500

Netherlands Antilles ¥90,000

Nicaragua ¥3,500

Panama ¥3,000

Puerto Rico ¥3,000

Saint Barthélemy ¥90,000

Saint Kitts and Nevis ¥3,000

Saint Lucia ¥3,000

Saint Martin ¥3,500

Saint Pierre and Miquelon ¥90,000

Saint Vincent and the Grenadines ¥3,000

Sint Maarten ¥3,000

Trinidad and Tobago ¥3,500

Turks and Caicos Islands ¥3,000

U.S. Virgin Islands ¥3,500

United States ¥3,000

Virgin Islands, British ¥3,000

Bahrain ¥3,500

Cyprus ¥3,000

Iran, Islamic Republic Of ¥3,000

Iraq ¥3,000

Israel ¥3,500

Jordan ¥3,000

Kuwait ¥3,000

Lebanon ¥3,000

Oman ¥3,000

Palestinian Territory, Occupied ¥90,000

Qatar ¥3,000

Saudi Arabia ¥3,500

Syria ¥90,000

Turkey ¥3,000

United Arab Emirates ¥3,500

Yemen ¥90,000

Aland Islands ¥90,000

Albania ¥3,500

Andorra ¥3,000

Armenia ¥3,500

Austria ¥3,000

Azerbaijan ¥7,000

Belarus ¥7,000

Belgium ¥3,000

Bosnia and Herzegovina ¥3,500

Bulgaria ¥3,000

Croatia ¥3,000

Czech Republic ¥3,000

Denmark ¥3,000

Estonia ¥3,000

Faroe Islands ¥90,000

Finland ¥3,000

France ¥3,000

Georgia ¥7,000

Germany ¥3,000

Gibraltar ¥3,500

Greece ¥3,500

Greenland ¥3,500

Guernsey ¥3,000

Holy See (Vatican City State) ¥90,000

Hungary ¥3,000

Iceland ¥3,000

Ireland ¥3,000

Isle of Man ¥90,000

Italy ¥3,500

Jersey ¥3,000

Kazakhstan ¥7,000

Kosovo ¥90,000

Kyrgyzstan ¥7,000

Latvia ¥3,000

Liechtenstein ¥3,000

Lithuania ¥3,000

Luxembourg ¥3,000

Malta ¥3,500

Moldova ¥7,000

Monaco ¥3,000

Montenegro ¥3,500

Netherlands ¥3,000

North Macedonia ¥3,500

Norway ¥3,000

Poland ¥3,000

Portugal ¥3,000

Romania ¥3,500

Russia ¥7,000

San Marino ¥3,500

Serbia ¥3,500

Slovakia ¥3,500

Slovenia ¥3,000

Spain ¥3,000

Svalbard and Jan Mayen ¥90,000

Sweden ¥3,000

Switzerland ¥3,000

Tajikistan ¥90,000

Turkmenistan ¥90,000

Ukraine ¥3,000

United Kingdom ¥3,000

Uzbekistan ¥7,000

Argentina ¥3,000

Bolivia ¥3,500

Brazil ¥7,000

Chile ¥3,500

Colombia ¥3,000

Curaçao ¥3,500

Ecuador ¥3,000

Falkland Islands (Malvinas) ¥90,000

French Guiana ¥3,500

Guyana ¥7,000

Paraguay ¥3,500

Peru ¥3,500

Suriname ¥3,500

Uruguay ¥3,500

Venezuela ¥3,500

Algeria ¥3,000

Angola ¥3,500

Ascension Island ¥90,000

Benin ¥7,000

Botswana ¥7,000

Burkina Faso ¥7,000

Burundi ¥7,000

Cameroon ¥7,000

Canary Islands ¥90,000

Cape Verde ¥90,000

Central African Republic ¥7,000

Ceuta and Melilla ¥90,000

Chad ¥7,000

Comoros ¥7,000

Congo ¥3,500

Congo, The Democratic Republic Of The ¥3,500

Côte d'Ivoire ¥3,000

Djibouti ¥3,500

Egypt ¥3,000

Equatorial Guinea ¥90,000

Eritrea ¥3,500

Eswatini ¥7,000

Ethiopia ¥3,000

Gabon ¥3,000

Gambia ¥7,000

Ghana ¥3,000

Guinea ¥90,000

Guinea Bissau ¥7,000

Kenya ¥3,000

Lesotho ¥7,000

Liberia ¥7,000

Libya ¥90,000

Madagascar ¥3,000

Malawi ¥7,000

Mali ¥7,000

Mauritania ¥7,000

Mauritius ¥3,000

Mayotte ¥7,000

Morocco ¥3,000

Mozambique ¥7,000

Namibia ¥7,000

Niger ¥7,000

Nigeria ¥3,000

Reunion ¥7,000

Rwanda ¥3,000

Sao Tome and Principe ¥90,000

Senegal ¥7,000

Seychelles ¥3,000

Sierra Leone ¥3,500

Somalia ¥90,000

South Africa ¥3,000

South Sudan ¥90,000

Sudan ¥3,000

Tanzania ¥3,000

Togo ¥3,000

Tristan da Cunha ¥90,000

Tunisia ¥3,000

Uganda ¥3,000

Western Sahara ¥90,000

Zambia ¥3,500

Zimbabwe ¥7,000

Bermuda ¥3,500

Bouvet Island ¥90,000

French Southern Territories ¥90,000

Heard Island and McDonald Islands ¥90,000

Indian Ocean Territory, British ¥90,000

Saint Helena ¥90,000

South Georgia and the South Sandwich Islands ¥90,000

Tokelau ¥90,000

United States Minor Outlying Islands ¥90,000